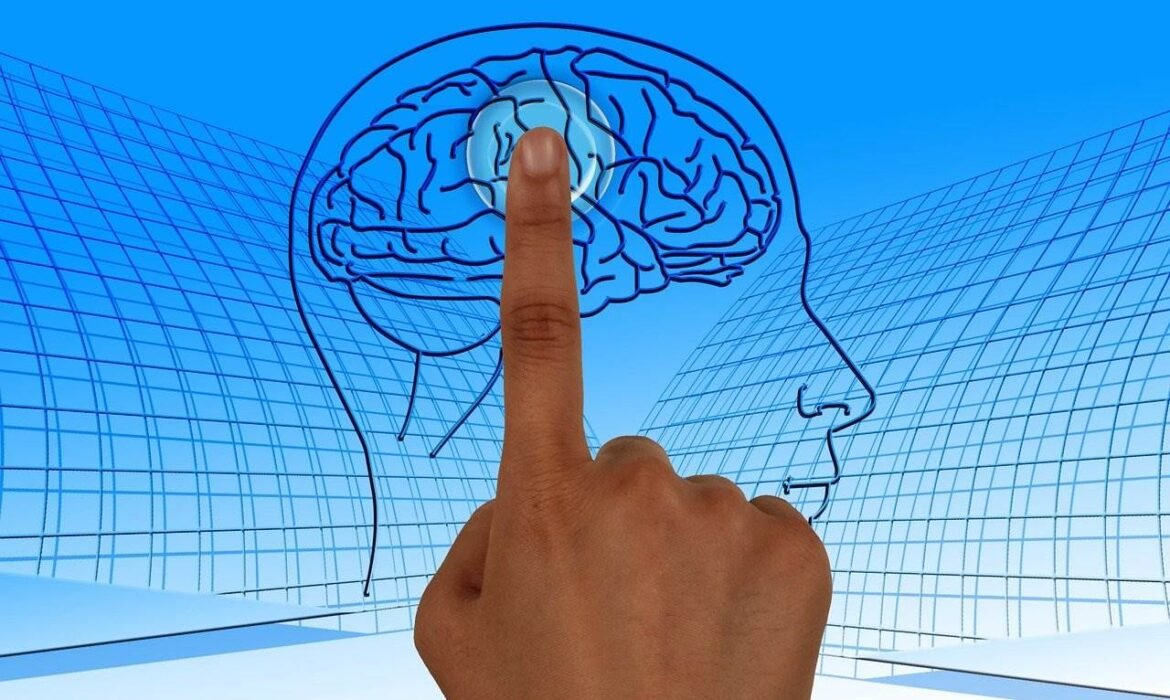 Mind-reading technology may sound like science fiction, but various forms of it already exist today. While the capabilities are still limited, advancements in neuroscience, machine learning, and brain-computer interfaces will likely lead to more powerful mind-reading tech in the future. If you're concerned about the privacy implications of having your thoughts and emotions read by machines, here are some methods you can use to help block or interfere with mind-reading technology.
Introduction
The idea of technology being able to read our minds invokes dystopian visions of thought police and tech companies exploiting our mental processes for profit. However, mind-reading tech also has beneficial applications, like helping people with disabilities communicate or enabling paralyzed patients to control prosthetic limbs just by thinking.
Like any technology, mind-reading devices can be used or misused depending on the intentions of the creators and users. But if you want to keep your inner world private, there are ways to disrupt these emerging technologies to prevent your thoughts from being accessed without consent.
Keytakeaways:
Mind-reading tech like EEG and fMRI can detect brain activity patterns associated with specific thoughts and emotions.
Aluminum foil hats are ineffective, but more sophisticated faraday cage approaches may block external mind-reading attempts.
Jamming technology can interfere with wireless signals needed for some wearable brain-computer interfaces.
Certain meditations may help train your mind to reduce detectible neurological patterns.
Keeping tech companies accountable through activism and regulations can help prevent misuse of mind-reading tech.
How Existing Mind-Reading Technology Works
To understand how to block mind-reading tech, it helps to know how the most common approaches work and what their limitations currently are.
EEG (Electroencephalography)
This technique uses electrodes on the scalp to measure electrical activity in the brain. EEG can detect neural patterns associated with different mental states, emotions, or reactions.
By training machine learning algorithms on large EEG brainwave datasets, researchers can match certain patterns with specific thoughts. EEG caps are non-invasive but have low spatial resolution, only picking up broad neural activity.
fMRI (Functional Magnetic Resonance Imaging)
Measures changes in blood flow and oxygen levels in the brain. Activity in a brain region correlates with increased blood flow to that area.
Like EEG, fMRI can reveal neural patterns matching thoughts, emotions, or speech. It has better spatial resolution than EEG but is expensive and slow, with subjects needing to be in large scanners. Real-time fMRI mind-reading is still limited.
Implanted Brain-Computer Interfaces
Invasive devices implanted in the brain can pick up signals at the resolution of single neurons, the basic information units of the brain. Research on paralyzed patients with BCIs implanted in motor areas has allowed them to move prosthetic limbs just by thinking.
Extracting thoughts and emotions is harder but implanted interfaces currently provide the highest mind-reading capabilities. However, they require risky brain surgery.
Limitations of Current Mind-Reading Tech
While concerning, current mind-reading technology has important limitations:
Brain signal interpretation is still rudimentary. Identifying specific thoughts, memories, or intended speech from neural patterns remains very difficult.
Applications are narrow. Mind-reading tech is only trained for specific tasks, like classifying emotions or movement intentions. Broad thought decryption does not exist.
External monitoring is limited. EEG caps or external scanners only pick up high-level activity, not individual thoughts. Implanted electrodes are needed for decoding specific thoughts.
Context is key. Interpreting a brain state requires understanding the context, task, and stimuli someone is reacting to, which is not always possible.
Security is a concern. Like other connected devices, mind-reading gear could expose neural data if hacked. But finding ways to block these signals can help protect your thoughts.
How to Block External Mind Reading Technology
While direct neural interfaces require implanted devices, some emerging mind-reading tech like EEG headsets only need external access to brain signals. Here are some ways you may be able to block or interfere with these signals to protect your private thoughts.
Use a Faraday Cage
A Faraday cage blocks external static and electromagnetic fields using a conductive enclosure. Some examples include:
Wrapping head in aluminum foil (of limited usefulness)
Lining a hat or helmet with conductive metallic fabric
Creating a room shielded by metal mesh or foil wallpaper
Properly designed Faraday cages can block the EEG and EMG (muscle) signals monitored by some non-invasive mind-reading tech. However, they can't block the effects of invasive interfaces that don't require wireless signals.
Jam the Signal
If mind-reading tech uses wireless signals from an external device to your brain, you may be able to block them by jamming the signal. This could involve:
Using a wireless signal jammer device to flood and disrupt the target frequency
Hacking into and disabling a device's wireless transmission
Setting up an interference signal to insert "noise" into the data
However, powerful mind-reading tech like neural dust motes may use frequencies difficult to jam. You'd need to know the devices' exact wireless protocols to have any chance of blocking them.
Use Interference Tasks
Some research suggests that certain mental tasks might confuse algorithms trying to interpret your thoughts from brain signals. Potential interference techniques include:
Repeating words, poems, or songs in your head
Visualizing detailed faces, places, or objects for sustained periods
Deliberately fluctuating your emotions or reactions
Mentally "solving" math equations or logic problems
Such tasks could make it harder for mind-reading tech to extract specific thoughts from the muddled EEG or fMRI data. With sufficient practice, you may be able to thoughts in ways that external devices can't readily interpret.
Blocking Implanted Neural Interfaces to Block External Mind-Reading Technology
For implanted BCIs, blocking wireless signals may also disrupt their function. But you'd need surgery to remove an internal device completely. Less invasive options include:
Electromagnetic Shielding
For implanted interfaces, you may be able to use EM shielding materials like conductive silicone wraps or capsules to block signals to/from the devices. However, you'd likely need specialized medical-grade materials designed for biocompatibility.
Jam the Signal
Once again, jamming the wireless frequencies used by an implanted device could block mind-reading. But identifying and targeting the precise frequency and protocols would be challenging without internal access to the device.
Disable Through Hacking
If you can reverse engineer and hack into an implanted BCI, you may be able to disable its data transmission or neuromodulation capabilities through software. But this requires substantial technical expertise.
Tamper-Resistant Designs
New tamper-proof or tamper-evident device designs could also discourage unauthorized disabling. For example, dissolving glue could prevent device removal or disable functionality if compromised. Making devices difficult to hack, jam or block encourages ethical use.
Using Meditation to Reduce Mind Reading
Rather than blocking external access to your thoughts, you can also work internally to reduce your mind's susceptibility to mind-reading technology through meditation.
Mask Thoughts with Meta-Awareness
By cultivating mindfulness and meta-awareness of your thoughts through meditation, you may be able to "catch" revealing thought patterns before they fully surface in your brain activity. With practice, you may learn to mask the neural signatures of certain thoughts.
Strengthen Focus and Concentration
Meditation techniques for strengthening focus, mindfulness, and concentration could help interrupt excessive mind-wandering. With improved attentional control, you can deliberately steer your thoughts in ways that avoid revealing topics.
Practice Emotional Regulation
Meditation can enhance emotional regulation, equanimity, and self-awareness of feelings. By managing emotional reactions, you may avoid strong neural giveaways in your facial expressions, voice, or brain activity when sensitive topics arise unexpectedly.
Caveats
Requires diligent practice – mind-reading resistance is not an innate skill.
May not work against highly capable future mind-reading tech or implanted BCIs.
Could unintentionally lead to emotional repression or dishonesty if taken too far.
Advocating for Responsible Mind-Reading Technology Development
Beyond individual blocking methods, enacting responsible policies and regulations around mind-reading technology will also help protect privacy as the field evolves.
Raising Public Awareness
Writing blog posts like this, holding public discussions, and clearly explaining the pros/cons for lay audiences can encourage reasonable, democratically-guided policies. Pressure from an informed populace keeps institutions honest.
Lobbying for Strong Regulations
Advocating for legislation limiting consent requirements, use cases, and consumer protections will minimize misuse of mind-reading tech. Ethical development, testing, and sale of such devices should be mandated.
Supporting Responsible Research Culture
Scientists have an obligation to call attention to potential misapplications of their research and to steer funders away from unethical or harmful work. Responsible mandates need to come from within.
Strengthening Data Privacy Laws
Laws and fines restricting the collection, storage, and misuse of neural data derived from consumer-grade mind-reading tech can limit privacy violations. Data privacy is already an issue with many smart devices and apps.
Conclusion
Mind-reading technology holds both exciting possibilities along with unsettling implications. But by understanding how existing devices work, where their limits are, and developing methods for blocking external access to your thoughts, you can help keep this technology from invading mental privacy.
Through a combination of personal safeguards along with public advocacy for strong regulations, the development of mind-reading tech can be steered towards ethical applications that enhance human potential. But public vigilance is key—technology always outstrips policy. By taking action at both the individual and societal levels, we can realize the benefits of emerging neuroscience while minimizing unwanted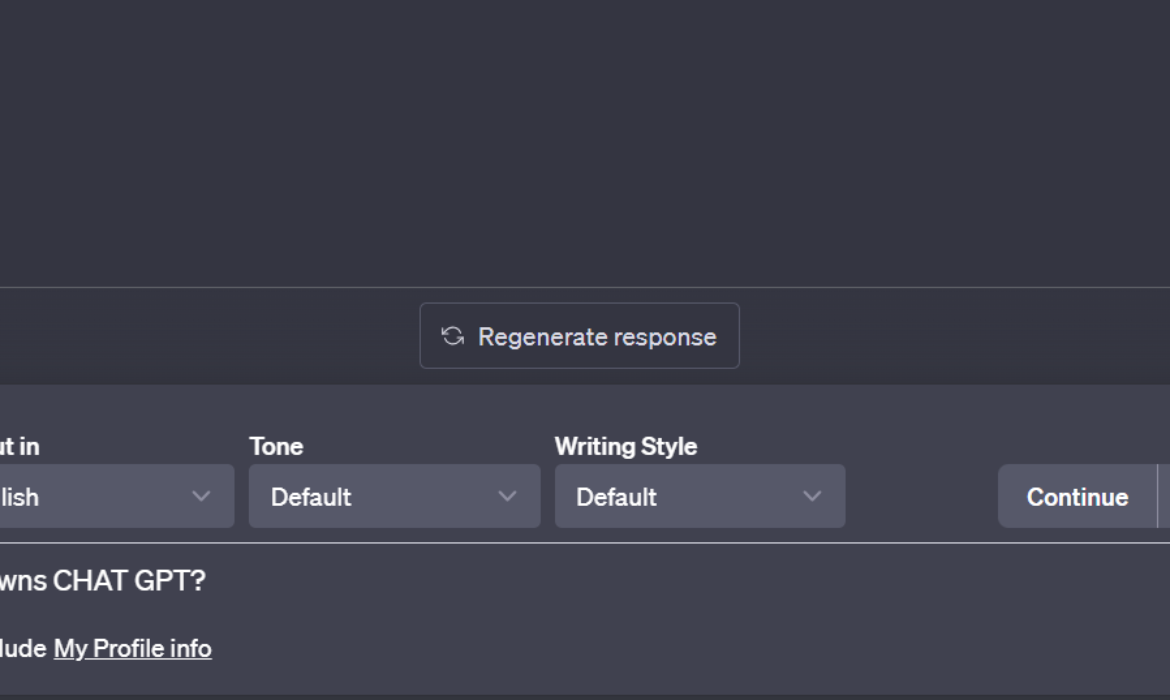 Introduction
Amidst the marvel of our evolving technology, one question lingers: Who owns Chat GPT?In the world of artificial intelligence and natural language processing, Chat GPT has undoubtedly emerged as a powerful tool that has revolutionized various industries From virtual assistants to chatbots, Chat GPT has proven to be a game-changer, providing efficient and accurate responses to queries and conversations.
Who Owns Chat GPT?
The Genesis of Chat GPT
To understand who owns Chat GPT, we need to delve into its origins. Chat GPT was developed by OpenAI, a leading artificial intelligence research lab known for its cutting-edge advancements in the field of AI. Elon Musk, Sam Altman, Peter Thiel worked together to create a language model capable of producing human-like text.
OpenAI – Pioneers of AI Research
OpenAI was founded in 2015 with the vision of ensuring that artificial general intelligence (AGI) benefits all of humanity. They have been at the forefront of AI research, striving to create safe and beneficial AI technologies. With a strong emphasis on openness and collaboration, OpenAI has contributed significantly to the advancement of AI, making remarkable breakthroughs in natural language understanding and generation.
GPT-3 and Its Predecessors
Before we dive deeper into Chat GPT, let's briefly explore its predecessors – GPT-1 and GPT-2. GPT-1, introduced in 2018, showcased the potential of large-scale language models but had limitations in terms of generating coherent and contextually relevant responses.
Building upon the success of GPT-1, OpenAI released GPT-2 in 2019. This model garnered considerable attention due to its remarkable ability to generate high-quality text. However, it was initially withheld from public release due to concerns about potential misuse in generating fake content.
Enter Chat GPT – Empowering Conversations
Following the success and lessons learned from GPT-1 and GPT-2, OpenAI unveiled GPT-3 in 2020, taking natural language processing to new heights. GPT-3 was not only more powerful and sophisticated but also marked OpenAI's commitment to advancing AI technology for the benefit of society.
With GPT-3's remarkable capabilities, including the ability to hold meaningful conversations, OpenAI introduced Chat GPT. This AI-powered language model became a breakthrough in the realm of virtual interactions, enabling developers to create intelligent chatbots and virtual assistants that could understand and respond to human language in a way that felt remarkably human-like.Language models have seen a remarkable evolution over the years. Starting with basic rule-based systems, we progressed to statistical models and later to deep learning-based approaches. Each step paved the way for more advanced models, leading to the birth of the groundbreaking Chat GPT-4.
OpenAI's Commitment to Accessibility
OpenAI has been proactive in promoting access to AI technology for developers and researchers. They launched the OpenAI API, allowing developers to access and utilize Chat GPT's capabilities, thereby driving innovation in various industries. By democratizing access to AI, OpenAI has paved the way for numerous applications that enhance user experiences and improve productivity.
Chat GPT: A Driving Force in Conversational AI
Empowering Businesses with Chatbots
Chat GPT has had a profound impact on large and small businesses worldwide, transforming customer service and engagement. Companies have integrated Chat GPT into their websites and applications to provide instant support and information to their customers. With its natural language understanding, Chat GPT can handle complex queries and offer personalized responses, thereby enhancing customer satisfaction and loyalty.
Revolutionizing Virtual Assistants
The development of Chat GPT has brought virtual assistants to a whole new level. These AI-powered companions can assist users with a wide range of tasks, from setting reminders and appointments to searching for information and even engaging in casual conversations. With each interaction, virtual assistants powered by Chat GPT learn and improve, making them even more effective and efficient over time.
Enhancing Education and Learning
Chat GPT has also found applications in the field of education. It has become a valuable tool for learners seeking immediate explanations and guidance on various subjects. By providing well-articulated and accurate responses, Chat GPT empowers students and educators alike, fostering a deeper understanding of complex concepts.
Who Owns Chat GPT Stock?
Given Chat GPT's significance in the AI landscape, it is natural for some to wonder about the ownership of its stock. However, it is important to clarify that Chat GPT itself is not a publicly traded entity. As mentioned earlier, Chat GPT is a product developed by OpenAI, a private research lab. Therefore, there is no direct ownership of Chat GPT stock.
However, individuals and entities can invest in OpenAI as a company. As a private organization, OpenAI is funded through various means, including private investors and partnerships. Unfortunately, detailed information about OpenAI's investors is not publicly disclosed due to the nature of its private status.
In the ever-evolving landscape of Artificial Intelligence (AI), language models have played a significant role in shaping how we interact with technology. One of the most remarkable advancements in this field is Chat GPT-4, a sophisticated language model that has taken conversational AI to new heights. Developed by OpenAI, Chat GPT-4 has garnered immense attention for its exceptional capabilities and potential applications across various industries.
The Future of Chat GPT-4 and Beyond
The potential of Chat GPT-4 goes beyond our current imagination. As technology continues to advance, we can expect even more sophisticated language models with increasingly human-like conversational abilities. While exciting, this progress also calls for responsible development and deployment.
Conclusion
In conclusion, Chat GPT, a remarkable creation of OpenAI, has significantly impacted various industries, providing unparalleled solutions for virtual interactions and AI-driven conversations. OpenAI's dedication to democratizing access to AI technology has enabled developers and businesses agencies like PADIMR to leverage Chat GPT's capabilities to enhance user experiences and streamline operations.
While Chat GPT stock ownership is not directly available, individuals and investors can participate in OpenAI's journey to shape the future of AI. However, we must tread carefully, ensuring that the technology is used responsibly and ethically to reap its benefits without compromising on fairness and inclusivity.