In today's competitive business landscape, small businesses face numerous challenges in establishing their brand and reaching their target audience effectively. This is where the expertise of a small business marketing consultant becomes invaluable. At PADIMR, we offer comprehensive marketing consulting services designed specifically for small businesses. Our team of experts is equipped with the knowledge and strategies to help your business thrive, stand out from the competition, and achieve sustainable growth.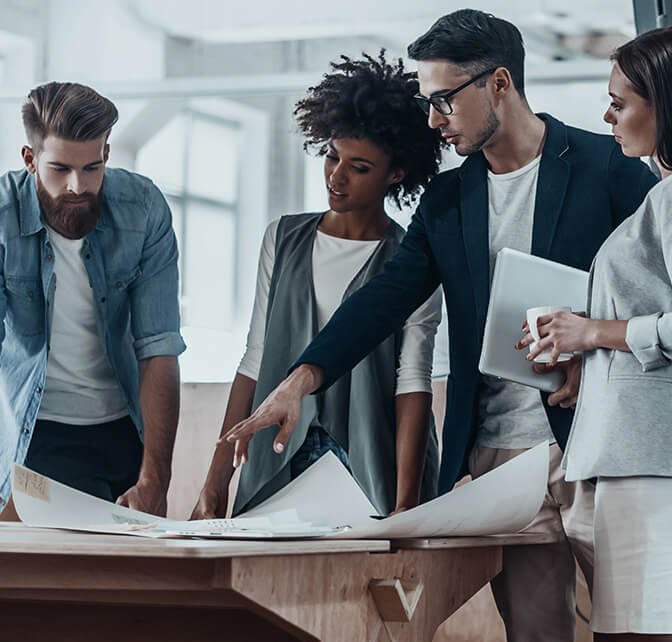 Understanding the Role of a Small Business Marketing Consultant
A small business marketing consultant is a professional who specializes in helping small businesses develop and implement effective marketing strategies. They possess a deep understanding of the unique challenges faced by small businesses and tailor their services to meet their specific needs. From conducting market research and identifying target audiences to creating compelling marketing campaigns and optimizing online presence, a small business marketing consultant acts as a trusted advisor and partner in driving business growth.
Understanding the Role of a Digital Marketing Consultant for Small Business
A digital marketing consultant for small business is a professional who specializes in developing and implementing effective digital marketing strategies tailored to the unique needs and goals of small businesses. They possess a deep understanding of the digital landscape and stay updated on the latest trends and best practices. Their role is to partner with small business owners, analyze their current digital marketing efforts, identify opportunities for improvement. They also create customized strategies to maximize their online presence and drive business growth.
What is Small Business Marketing Consultancy?
It includes setting specific marketing objectives, creating a customized marketing strategy, and implementing a detailed plan. The consultant supports the business in executing the strategy, monitoring its performance, and making necessary adjustments for optimization. Ongoing support, training, and education may be provided to ensure the business can sustain and enhance its marketing efforts. The process is tailored to meet the unique needs of the small business and aims to drive growth and success in the competitive market. Some provide a few focused services and some provide full stack services like a Full Stack Digital Marketing Agency.
Market Research and Analysis
One of the key responsibilities of a small business marketing consultant is to conduct thorough market research and analysis. This involves gathering information about the industry, target market, competitors, and customer preferences. By analyzing market trends and consumer behavior, consultants can provide valuable insights to help small businesses make informed decisions about their marketing strategies. They identify untapped opportunities, assess the competitive landscape, and develop strategies to position the business effectively in the market.
A Targeted Marketing Strategy
A successful marketing strategy is essential for small businesses to reach their target audience and generate leads. A small business marketing consultant works closely with business owners to develop a comprehensive marketing plan tailored to their goals and budget. They identify the most effective marketing channels, whether it's social media, content marketing, email campaigns, or traditional advertising methods. By crafting targeted messages and campaigns, they ensure that the business is effectively communicating with its audience and generating meaningful engagement.
Online Presence and Digital Marketing
In today's digital age, having a strong online presence is crucial for small businesses. A small business marketing consultant helps optimize online visibility by leveraging various digital marketing strategies. They assess the business's website, ensuring it is user-friendly, visually appealing, and optimized for search engines. Additionally, they develop content marketing strategies, manage social media platforms, and implement search engine optimization (SEO) techniques to improve the business's online visibility and attract organic traffic.
Branding and Messaging
Effective branding is key to differentiating a small business from its competitors and establishing a strong identity. A small business marketing consultant assists in developing a compelling brand story. These also help in crafting a unique value proposition, and creating consistent brand messaging across various marketing channels. By understanding the target audience's needs and desires, consultants help small businesses connect emotionally with their customers and build brand loyalty.
Performance Tracking and Optimization
A small business marketing consultant continuously monitors the performance of marketing campaigns and makes data-driven decisions to optimize results. They use analytics tools to track key performance indicators (KPIs) such as website traffic, conversion rates, social media engagement, and return on investment (ROI).Some of the most famous tools are SemRush and Ubersuggest.. By analyzing this data, they identify areas for improvement, refine marketing strategies, and ensure that the business's marketing efforts are generating tangible results.
The Importance of SEO Consulting Services
In today's interconnected world, the internet serves as a gateway to reach potential customers. However, with millions of websites vying for attention, it's easy for your business to get lost in the vast expanse of the digital realm. This is where SEO consulting services come into play. These consultants employee advanced strategies and techniques. SEO experts help your website climb the search engine rankings, making it more visible and accessible to your target audience.
Understanding the Role of an SEO Consultant Service
An SEO consultant service specializes in optimizing websites to improve their search engine rankings and overall online visibility. These consultants utilize their expertise and industry knowledge. SEO consultants employ a wide range of strategies and techniques to enhance the performance of your website. From on-page optimization to content creation and link building, their goal is to ensure that your website not only ranks higher in search engine results but also attracts relevant and targeted traffic.
Unleashing the Power of Keywords
Keywords are the cornerstone of any successful SEO campaign. They are the words and phrases that internet users enter into search engines when looking for specific information or products. Effective keyword research is crucial to identify the most relevant and high-performing keywords for your business. At PADIMR, our team of SEO consultants possesses an in-depth understanding of keyword analysis tools and techniques. We conduct comprehensive research to uncover the keywords that will drive organic traffic to your website and yield tangible results.
On-Page Optimization: Optimizing for Success
On-page optimization is a fundamental aspect of SEO that involves optimizing various elements on your website to enhance its visibility to search engines. Our SEO consulting services include an exhaustive analysis of your website's structure, content, and metadata. We meticulously optimize title tags, meta descriptions, headings, and image alt text to ensure that they align with your target keywords. By optimizing these on-page elements, we enable search engines to crawl and index your website effectively, resulting in improved rankings.
Building a Solid Backlink Profile
Building a robust backlink profile is a vital component of off-page optimization. Backlinks are links from other websites that point to your site, signaling its credibility and authority to search engines. Our SEO consultants employ ethical and white-hat link building strategies to attract high-quality backlinks from authoritative websites in your industry. By cultivating a diverse and natural backlink profile, we establish your website as a trusted source of information. This leads to higher search engine rankings and increased organic traffic.
Content is King: Crafting Compelling Copy
Engaging and informative content lies at the heart of successful SEO. Our SEO consulting services include a meticulous analysis of your existing content and the development of a comprehensive content strategy. We create high-quality, keyword-rich content that resonates with your target audience and demonstrates your expertise in your field. By publishing compelling blog posts, articles, and landing pages, we not only attract organic traffic but also foster engagement and conversions.
Technical SEO: Optimizing the Backend
While content and keywords are essential, technical SEO is equally crucial. Technical SEO involves optimizing the backend of your website to ensure smooth crawling and indexing by search engines. Our SEO consultants conduct a thorough audit of your website's technical elements. These audits include including website speed, mobile-friendliness, URL structure, and XML sitemap. By rectifying any technical issues and implementing best practices, we ensure that search engines can access and understand your website effectively.
Conclusion
Partnering with a small business marketing consultant can be a game-changer for your business's growth and success. They leverage their expertise in market research, targeted marketing strategies, online presence, branding, and performance optimization. Consultants then provide small businesses with the tools and guidance needed to thrive in a competitive marketplace. At PADIMR, we offer comprehensive marketing consulting services tailored specifically for small businesses. Unlock your business's full potential and drive sustainable growth by partnering with us today.