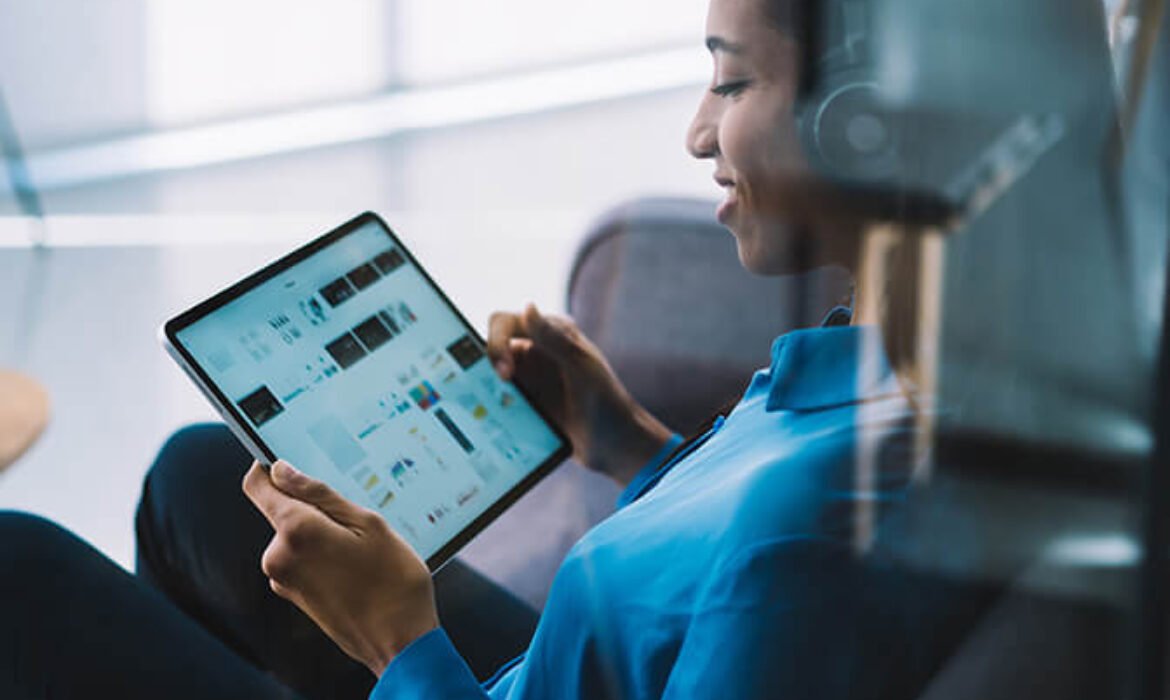 In today's digital age, businesses are constantly seeking innovative strategies to reach their target audience and drive growth. One such approach that has gained significant traction is the concept of a virtual marketing department. This article will delve into the world of virtual marketing departments, explaining their benefits, functionalities, and the impact they can have on your business's success. By the end, you'll understand how this cutting-edge solution can revolutionize your marketing efforts and fuel your business growth.
1. What is a Virtual Marketing Department?
A virtual marketing department is an innovative concept that allows businesses to outsource their marketing functions to a remote team of professionals. Unlike a traditional in-house marketing department, a virtual marketing department operates remotely, leveraging digital tools and communication platforms to collaborate effectively. This approach offers numerous advantages, making it an attractive option for businesses of all sizes Internet Marketing Bizleads Virtual summit and Super Affiliate Bizleads Automation Summit are some of them.
2. The Advantages of a Virtual Marketing Department
Streamlined Communication and Collaboration
One of the key advantages of a virtual marketing department is the seamless communication and collaboration it enables. Through digital platforms and project management tools, team members can connect, share ideas, and coordinate their efforts regardless of geographical locations. This virtual setup promotes efficient teamwork and ensures that everyone is on the same page, leading to enhanced productivity and better outcomes.
Cost-Effectiveness and Scalability
Operating a virtual marketing department can significantly reduce costs compared to maintaining an in-house team. By outsourcing marketing functions, businesses eliminate expenses associated with office space, equipment, and employee benefits. Furthermore, virtual departments offer scalability, allowing businesses to easily adjust their marketing resources based on fluctuating demands and budgets.
Access to Diverse Marketing Expertise
Virtual marketing departments provide access to a diverse pool of marketing professionals with specialized skills and expertise. Instead of relying on a limited in-house team, businesses can tap into a global talent pool. This access to diverse expertise ensures that marketing strategies are implemented with precision and creativity, maximizing the chances of success.
Harnessing the Power of Technology
Virtual marketing departments leverage cutting-edge technology and digital tools to execute marketing campaigns. From social media management and email marketing to data analytics and automation, these departments harness the power of technology to streamline processes and optimize results. By staying ahead of the curve, businesses can effectively reach their target audience and stay competitive in the digital landscape.
Raising Brand Awareness through Virtual Marketing
A virtual marketing department can play a pivotal role in raising brand awareness. Through various online channels and strategies, such as search engine optimization (SEO), content marketing, and social media advertising, businesses can expand their reach and engage with their target audience effectively. By establishing a strong online presence, businesses can strengthen their brand image and attract new customers.
Enhancing Customer Engagement
Effective customer engagement is crucial for business success, and a virtual marketing department can help achieve this goal. By utilizing personalized marketing approaches, such as email campaigns, social media interactions, and chatbots, businesses can create meaningful connections with their audience. This engagement fosters loyalty, builds trust, and ultimately leads to increased customer retention and satisfaction.
Measuring and Analyzing Results
A virtual marketing department relies on data-driven insights to measure and analyze the effectiveness of marketing campaigns. By leveraging various analytics tools, businesses can track key performance indicators (KPIs), monitor campaign progress, and make data-backed decisions. This data-driven approach enables businesses to optimize their marketing strategies continuously and achieve better results over time.
Ensuring Data Security and Privacy
Data security and privacy are critical concerns in the digital landscape, and virtual marketing departments prioritize these aspects. By implementing robust security measures, using encrypted communication channels, and adhering to data protection regulations, businesses can safeguard sensitive information and ensure customer trust. This commitment to data security instills confidence in customers and strengthens the business's reputation.
3. Common Challenges and How to Overcome Them
Implementing a virtual marketing department comes with its fair share of challenges. However, being aware of these challenges and taking proactive steps can help businesses overcome them successfully. Some common challenges include:
Managing Remote Team: Ensure clear communication channels, provide regular feedback, and leverage project management tools to keep the team connected and accountable.
Building Trust: Foster trust within the team by establishing open lines of communication, setting clear expectations, and promoting transparency.
Maintaining Collaboration: Encourage collaboration through regular virtual meetings, brainstorming sessions, and team-building activities to maintain a cohesive and productive virtual marketing department.
Adapting to Technology: Provide necessary training and support to team members to ensure they are proficient in utilizing digital tools and technologies effectively.
Cultural Differences: Embrace cultural diversity within the team, promote cross-cultural understanding, and encourage an inclusive environment that values different perspectives.
4. Implementing a Virtual Marketing Department
To successfully implement a virtual marketing department, businesses should consider the following steps:
Define Objectives: Clearly articulate the goals and objectives that the virtual marketing department will help achieve.
Identify Roles and Responsibilities: Define the specific roles and responsibilities required within the virtual marketing team to ensure a well-rounded skill set.
Select the Right Team: Carefully evaluate candidates based on their experience, expertise, and cultural fit to assemble a high-performing virtual marketing team.
Establish Effective Communication Channels: Set up digital communication platforms, project management tools, and regular meeting schedules to facilitate seamless collaboration.
Provide Necessary Resources: Equip the virtual marketing team with the necessary tools, software, and resources to carry out their tasks efficiently.
Monitor Performance: Implement performance tracking mechanisms and establish key performance indicators (KPIs) to monitor the effectiveness of the virtual marketing department.
5. The Future of Virtual Marketing Departments
As technology continues to evolve, the future of virtual marketing departments looks promising. Advancements in artificial intelligence (AI), machine learning, and automation will further enhance the capabilities of virtual teams. AI-powered analytics will provide deeper insights into customer behavior and preferences, enabling businesses to deliver more personalized marketing experiences. Virtual reality (VR) and augmented reality (AR) may also play a role in immersive marketing campaigns, creating interactive and engaging brand experiences.
Furthermore, the ongoing trend of remote work and the increasing reliance on digital solutions suggest that virtual marketing departments will become even more prevalent. Businesses will harness the benefits of virtual teams, such as cost-effectiveness, scalability, and access to global talent, to stay competitive in the dynamic market landscape.
6. Embracing Change and Embracing Success
In conclusion, the concept of a virtual marketing department offers a game-changing approach for businesses seeking innovative marketing solutions. The advantages it brings, including streamlined communication, cost-effectiveness, diverse expertise, and access to cutting-edge technology. Make this a compelling option for organizations of all sizes.
By leveraging the power of virtual marketing departments, businesses can raise brand awareness, enhance customer engagement, and drive measurable results. It is crucial to overcome common challenges through effective communication, trust-building, and adaptation to technology. Implementing a virtual marketing department requires careful planning, defining objectives, selecting the right team, and establishing efficient communication channels.
As the digital landscape continues to evolve, embracing the potential of virtual marketing departments will be essential for businesses to thrive. By staying ahead of the curve and embracing change, organizations can unlock new opportunities for growth and success in the dynamic world of marketing.